On 13 June, a seminar on Civil Code study, jointly organized by Xiamen Alumni Association of Jilin University School of Law and Beijing DeHeng Law Offices (Xiamen), was held. About 40 alumni from School of Law and other faculties took attendance. The participants shared learning experiences and renewed friendship with each other.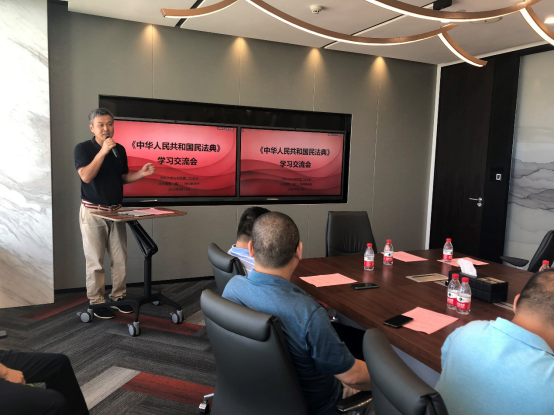 The seminar was presided over by Bai Weibing, graduate of Class 1994 in Law School and a lawyer of TENET&PARTNERS. In the beginning, Liu Yuheng, Law School alumnus of Class 1983, Chairman of Xiamen Alumni association of Jilin University School of Law, as well as director of Beijing DeHeng Law Offices (Xiamen), welcomed all the present alumni, and illustrated close ties between Jilin University School of Law and DeHeng Law Offices. Liu Yuheng stated that the publicity of Civil Code received national attention, and it's of remarkable significance for legal community. Therefore, Xiamen Alumni Association keeps pace with legal advancement through organizing this seminar on Civil Code Study. It's the first alumni reunion since the outbreak of the epidemic and it demonstrated the sense of responsibility of legal professionals in Jilin University.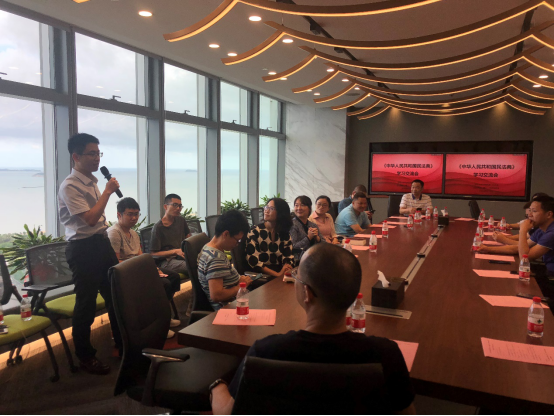 Alumni from Jilin University School of Law shared their experiences regarding Civil Code study from the perspective of legal community and features of their own professions. Yan Yu, alumnus of Class 2008 and lecturer in Law School of Xiamen University, reviewed the compilation of Civil Code and explained the participation and contribution made by legal professions in Jilin University. Yu Jianlin, alumnus of Class 2000 from Xiamen Maritime Court, according to judicial practice in maritime court, put forward that only on the basis of case analysis, could Civil Code be fully implemented in legal practice. Liu Xianchang, alumnus of 2002 from Xiamen Siming People's Court, exploited Law School's advantages in understanding of legal theory and interpreted the jurisprudence in Civil Code based on personal experiences. He Cheng, alumnus of Class 2006 from Fujian Xufeng Law Firm, compared the differences between the new and old legal content, and explained details and highlights about the amendment of Tort Liability part in Civil Code. Lin Jianbin, alumnus of Class 1996 and legal officer of Xiamen Dynasty Property, analyzed possible changes to real estate business brought by Civil Code through explaining the close relationship between law, society and economy. Yan Shuzhe, alumnus of Class 2014 from Dentons (a law firm in Xiamen), expressed his determination in improving knowledge and practice about Civil Code as a freshman in legal profession. Hot discussion among alumni has created harmonious atmosphere for the whole seminar.
At last, Li Yin, alumna of Class 1991 from Judicatory Bureau of Xiamen concluded with gratitude to the Alma Mater and appreciation to the seminar organizers.The glory of Jilin University School of Law is the result of generations of efforts and endeavor. Alumni are proud of studying in Jilin University School of Law; in the future, Law School alumni will make further achievements and positively engaged in the rule of law of China.